Fesmy-le-Sart
Take this turning (Rue d'en Haut), just as the retreating I Corps did in 1914. This looks and feels like a narrow country lane with fairly high hedgerows in parts and may have been chosen because of the cover it provided for the retreating troops. They will have seen, or heard about, the overwhelming numbers of the enemy and some would already been in engaged with them, so there may well have been an element of fear and panic.
When entering Fesmy-le-Sart, at the junction with Rue Notre Dame, take the left fork. Pass the church on your right. Turn right at the junction with the D66/D1740 and then almost immediately left to continue following the D663, signposted, Oisy. C company was positioned somewhere to the East on the outskirts of Fesmy-le-Sart.
At the junction with the D272, turn right along the Rue du Canal towards Oisy.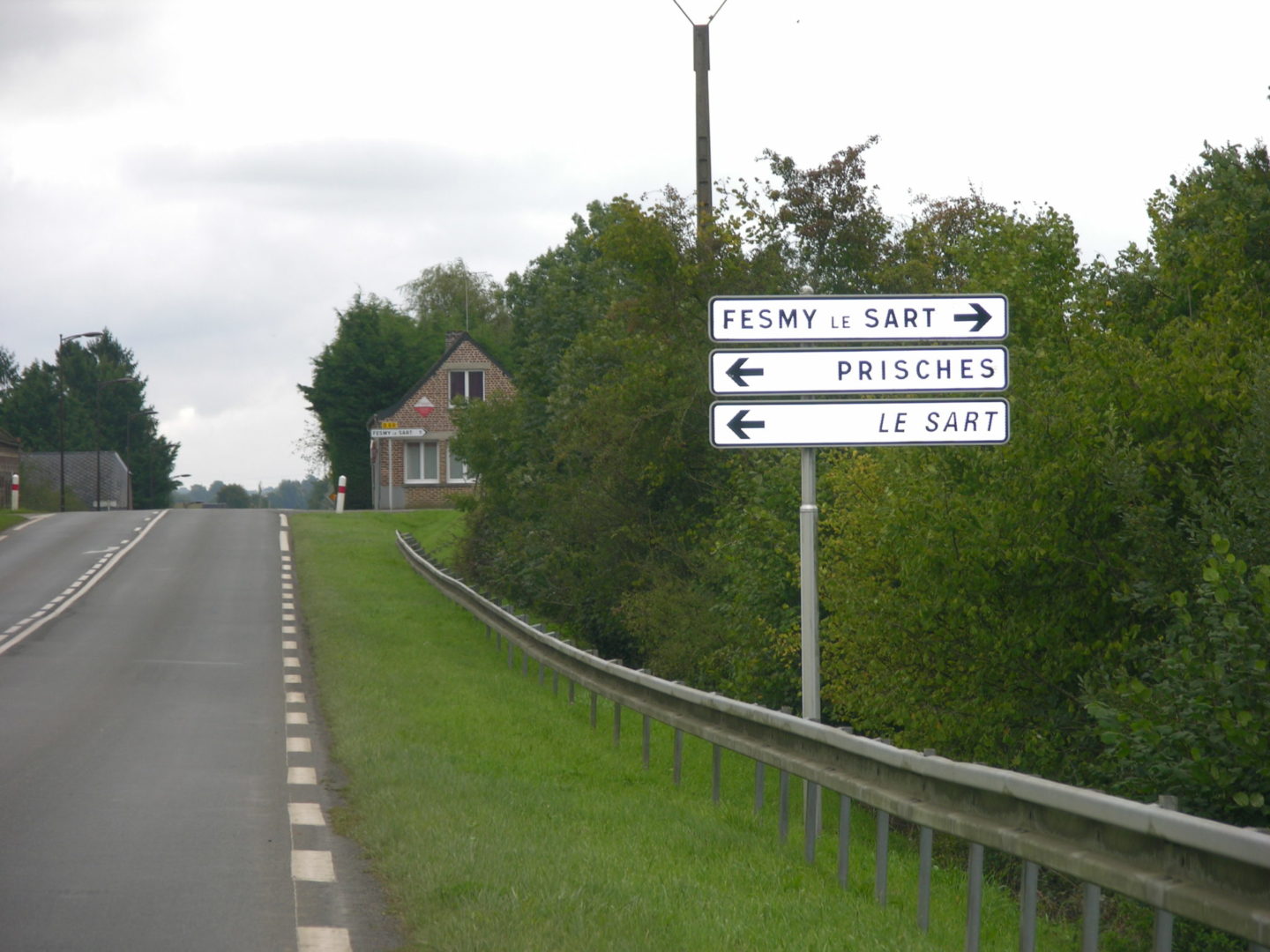 Right turn to Fesmy-le-Sart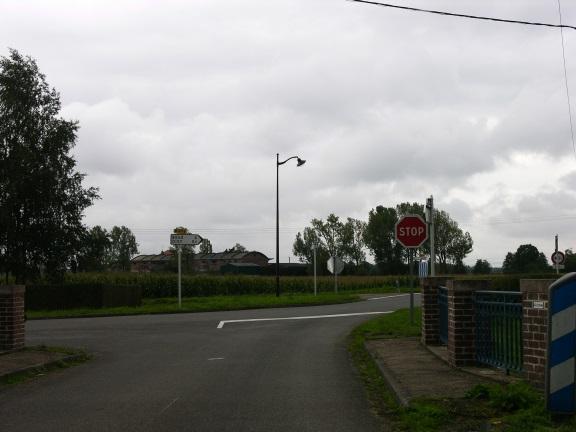 Junction with D272 with right turn to Oisy