The Killing of the Iron Twelve by Hedley Malloch
Written by Hedley Malloch, this meticulously researched account, grippingly and vividly recounts the events and fate of the soldiers on the run and the French civilians who helped them.
The story is one of dramatic escape, betrayals, brutal and totally illegal executions beneath the walls of Guise Chateau in February 1915.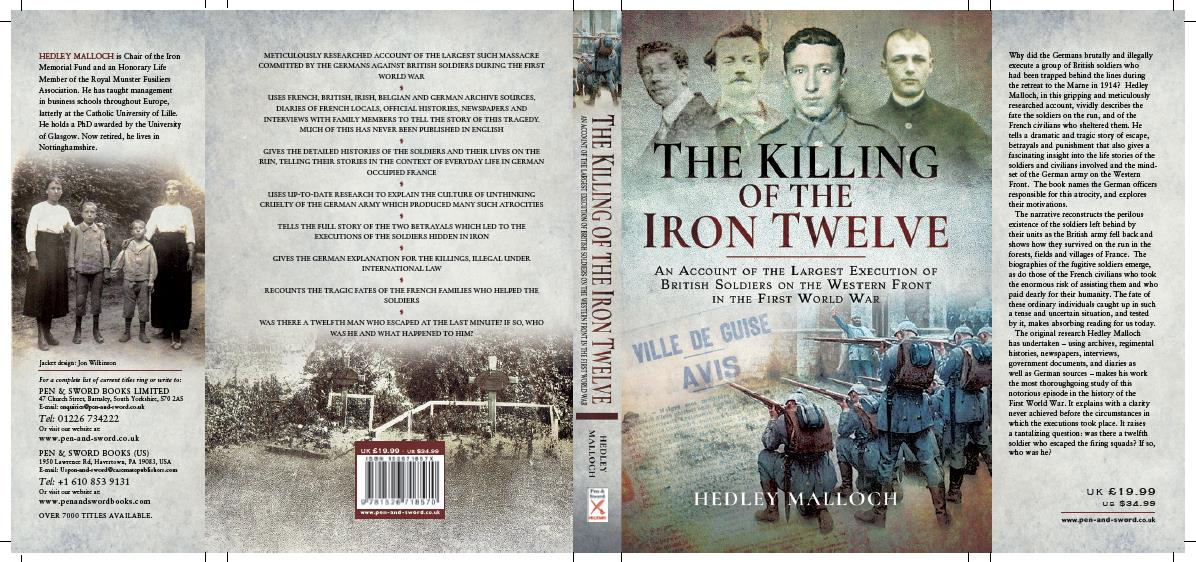 Due to be published shortly by Pen and Sword Books, this book can be pre-ordered with a 25% discount from the published price. Please see the order form for details of how to obtain your discount.